What is the strategy about?
We have put together a cycling strategy for the north western half of East Cambridgeshire around Ely. [PDF version]
This strategy sets out a vision for Ely and East Cambridgeshire where cycling is a safe, enjoyable, and practical way of travelling. The size of Ely and proximity of the surrounding villages means that all journeys in the area can be easily cycled by the majority of people in relatively short times.
Why should we be encouraging more cycling?
Improved cycling facilities combined with a large uptake in cycling provides benefits not only to cyclists, but also the area as a whole, creating a cleaner, quieter, less congested and generally more pleasant place to live, work, visit, and enjoy.
More details here – Benefits of cycling
Why do we need a cycling strategy? What does it hope to achieve?
There is currently a gap between the stated aims of the council to encourage cycling within the district and actual changes on the ground. This strategy is an attempt to bridge that gap.
More details here – Strategic planning
Who is the strategy aimed at?
The strategy is aimed at two main groups; those people who are interested in cycling more but are put off by the lack of adequate safe provision (inc. children and families), those who already cycle as part of their daily routine (i.e. commuting).
More details here – Encouraging more people to cycle
Where do we want improved cycling provision?
We are proposing a network of cycle routes across East Cambridgeshire. The routes on the network will be safe, direct, useful, connected, logical, maintained, signposted and future looking.
More details here – Cycle network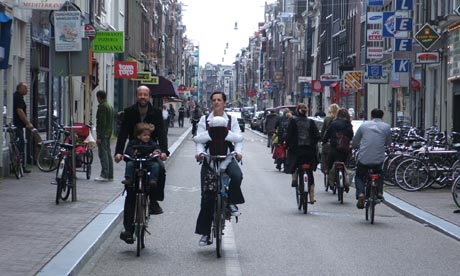 What sort of cycling provision do we want?
We want segregated cycle provision, with dedicated space for cycling not shared with pedestrians or motor vehicles.
More details here – Segregated provision
How do we get from where we are to where we want to be?
Initially we need to get backing for the strategy. After that all new developments should have appropriate provision built in. Changes to the existing roads should planned and prioritised based on cost and importance to the network.
More details here – Getting things done